Production according to customer's drawing or OEM number
You can send us an email:sales@bestcastings.cn
---
Specification:
Standard: EN ,SAE ,GB
Quality Standard OEM
Meterial Grade GG 25 ,HT 250
Chemical composition C: 3.5-3.7 Si: 1.5-2.1% Mn: 0.6-0.9%
P: <0.12% S: <0.1% Cr:0.6-0.9% Cu:0.3-0.8
Mechanics performance tensile strength: ≥ 250Mpa
Hardness HB180-225
Non-Destructive Test Metallurgical test
Dimension inspection dimension inspection report
Production according to customer's drawing or OEM number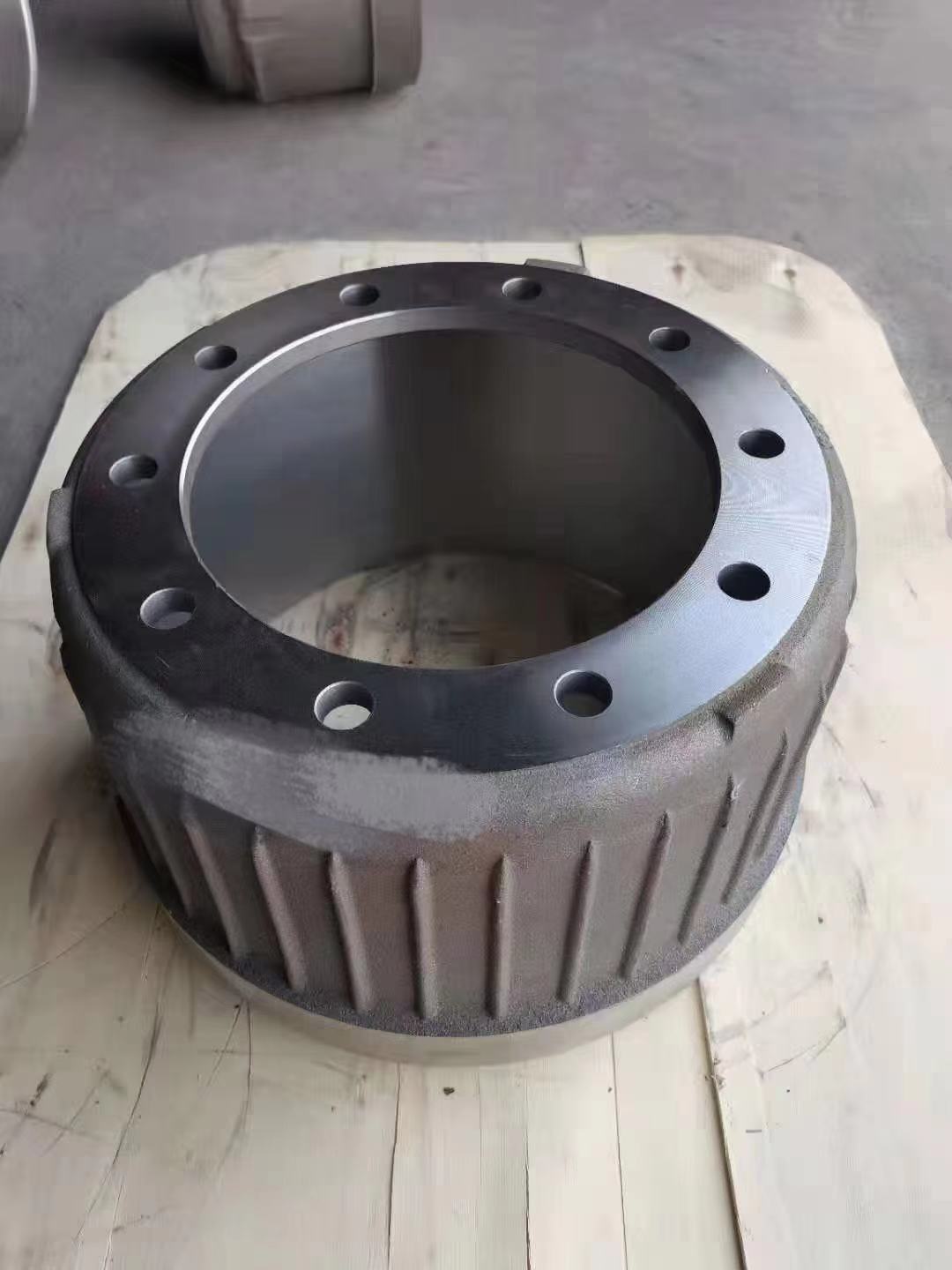 advantages
1, has the good from the brake drum brake function, because the brake to make out, combined with the rotation of the wheels of the brake drum of the distortion of a perspective (of course, but not big enough to let you easily can see) brake to land tension (dynamic braking system), the greater the situation becomes more obvious, therefore, generally large vehicles or use drum brake, in addition to low cost, big cars and small cars of drum brake, the difference may only have large mining pneumatic auxiliary, and small mining vacuum auxiliary brake to help.
2, low cost: the drum brake manufacturing technology level is low, but also the first used in the brake system, so the manufacturing cost is lower than the disc brake.
3, the installation of hand brake mechanism is easy.Some rear wheel with disc brake models, will be installed in the center of the brake disc drum brake hand brake mechanism.
The development trend
Due to the performance of the vehicle and the speed of the car increasing rapidly, in order to increase the stability of the brake when the vehicle is running at high speed, the disc brake has become the mainstream of the current brake system.Because the brake disc of the disc brake is exposed to the air, the disc brake has excellent heat dissipation. When the vehicle makes a sudden brake at high speed or brakes several times in a short period of time, the brake performance is not easy to decline, so that the vehicle can obtain better braking effect and improve the safety of the vehicle.And because of the fast response of the disc brake, the ability to do high frequency brake action, so many car models use the disc brake and ABS system, VSC, TCS and other systems, to meet the needs of such systems need fast braking.

Learn More & Get Quotation
Please tell us your needs.
Our engineer will send you solutions and quotes for free.
---
Or email